The saints are outstanding, and Nuo creates brilliance. The 20th anniversary celebration and thank you dinner of shengnuo biotechnology come to a successful conclusion
shengnuo biotechnology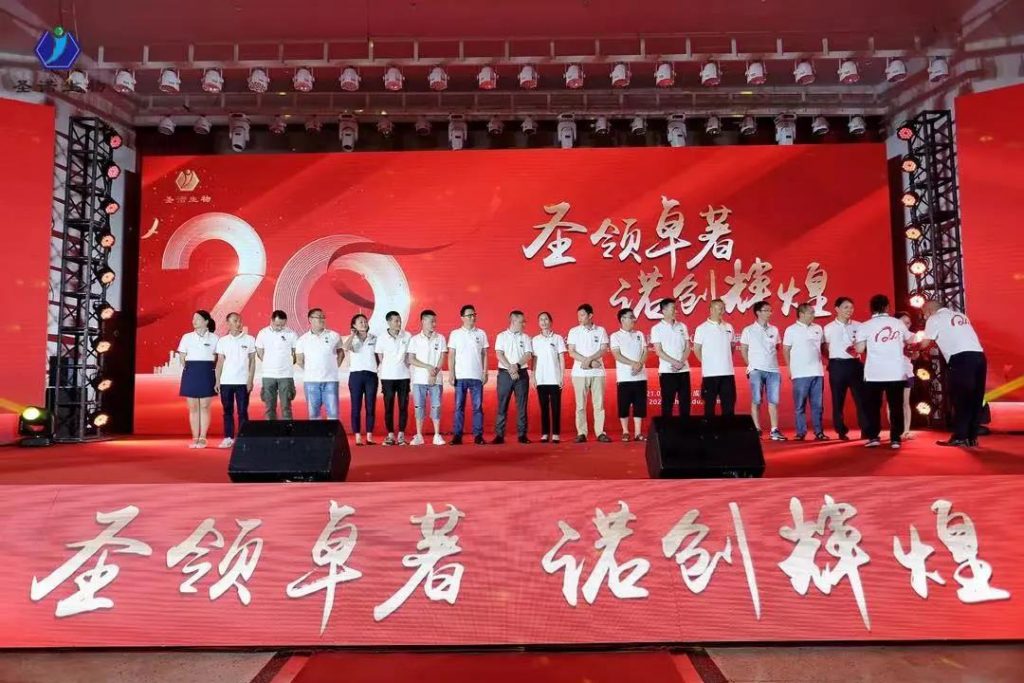 Review of the 20th Anniversary Celebration of shengnuo biotechnology
On July 23, our company solemnly held the 20th anniversary celebration ceremony of Shengnuo Biotech in Dayi, Chengdu. Twenty years of spring and autumn, 20 years of hard work, employees from all levels of our company and strategic partners in multiple fields, gathered together to narrate friendship. Witnessed by more than 500 employees and guests, our 20th anniversary celebration and appreciation dinner came to a successful conclusion.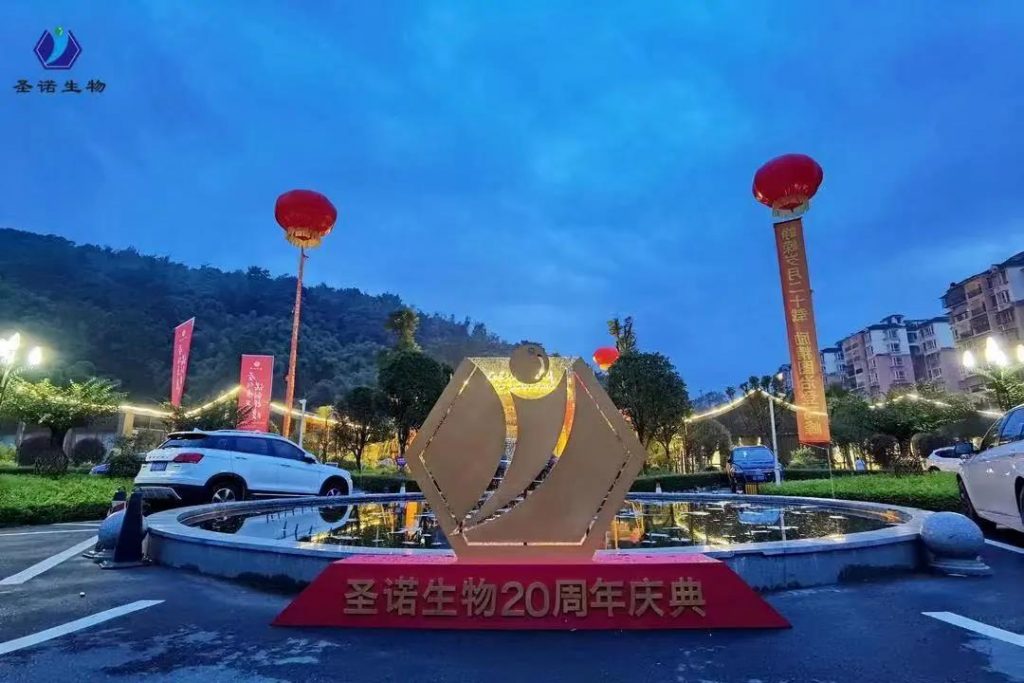 The 20th Anniversary Celebration and Appreciation Dinner of shengnuo biotechnology
That night, the three chapters of our 20th anniversary party were presented to everyone one by one. In the first chapter, "Big Waves Chasing Hearts", shengnuo biotechnology reviewed the achievements and honors achieved over the years, and looked forward to the future development and hope. The second chapter "Gathering Waves to Become New" and the third chapter "Carrying New Waves", gathered talent performances of all employees. They expressed their love for work and life through collective chorus, ethnic dance, interactive games and other programs. Demonstrating our employees' gratitude to the past and positive spiritual feelings.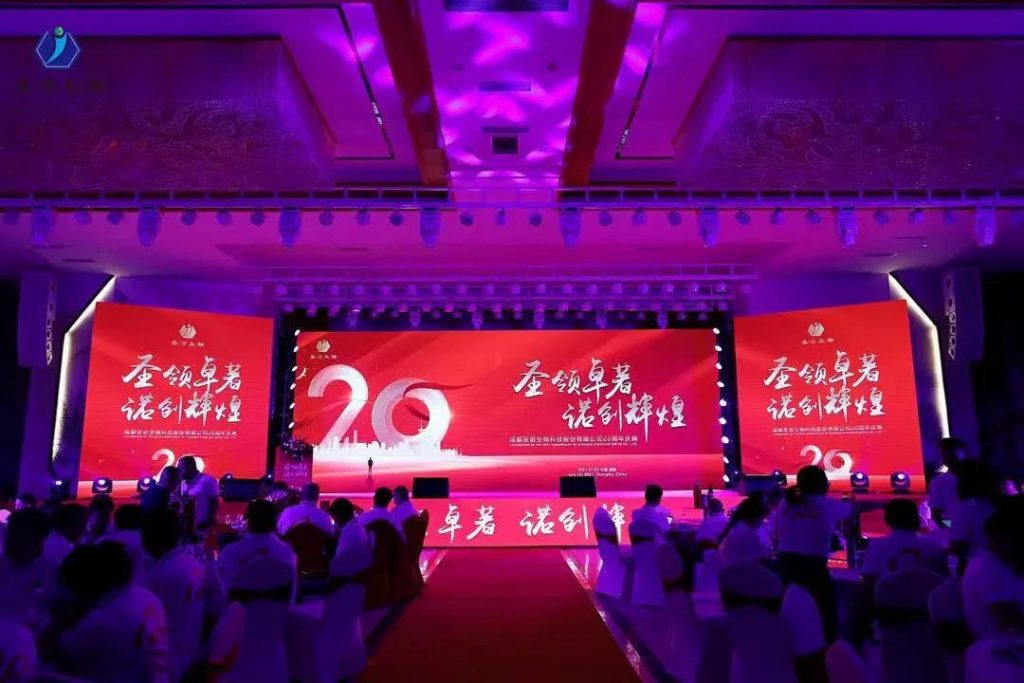 The 20th Anniversary Celebration and Appreciation Dinner of shengnuo biotechnology
Our company has been committed to creating independent research and development, production and sales of peptide APIs and preparation products with large market capacity and strong competitiveness at home and abroad. At the same time, relying on the technical advantages in the field of peptide drug research and development and large-scale production, Pharmaceutical companies provide pharmaceutical research services for innovative peptide drugs, customized production services for peptide products, and technology transfer services for peptide drug production.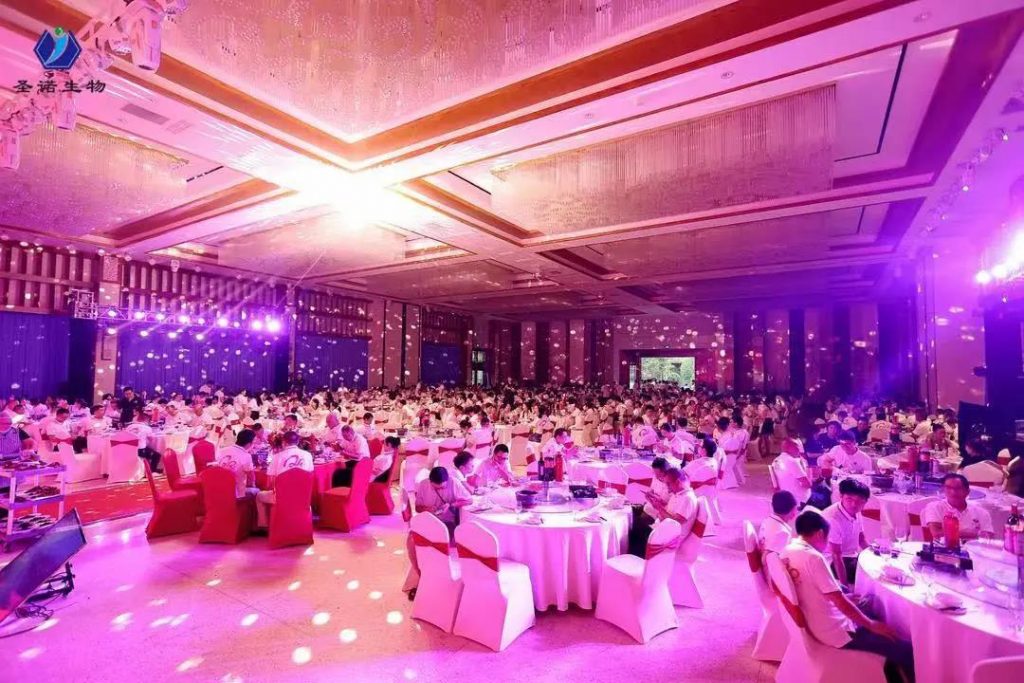 At the banquet, Wen Yongjun, the chairman of our company, said that the 20-year outstanding service of shengnuo biotechnology is inseparable from the trust and support of all shareholders, distributors, suppliers, and friends from all walks of life, and it is also inseparable from the dedication and determination of all employees. Enterprising.
Although the road ahead is long, our company will stick to the original aspiration, forge ahead, stand in the same boat with everyone, and contribute to the development of peptide drugs in China.