Good news! shengnuo biotechnology-Octreotide Acetate Injection won the bid in the national centralized drug procurement
"In the initial collection of collection routes, octreotide took the lead
Overcome the thorns and then cut the thorns, hold the market back
"The journey of preparations"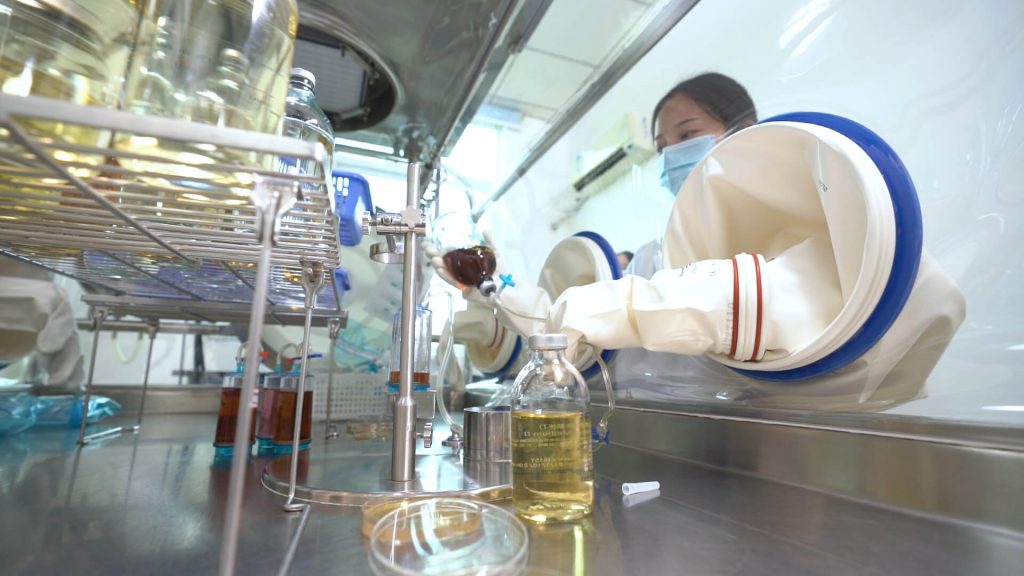 On July 12, Chengdu shengnuo Biotechnology Co., Ltd. participated in the bidding work of the seventh batch of centralized procurement of all drugs organized by the National Organization Drug Joint Procurement Office.
The Octreotide Acetate Injection produced by shengnuo Biological is planned to be selected for this centralized procurement.
Chengdu Sunna Biotechnology Co., Ltd.
About Voluntary Disclosure of the Company's Participation in the National Centralized Drug Procurement
Announcement to be selected
The proposed selection of octreotide acetate injection has multiple meanings for Sirnat. On the one hand, the product has huge economic value (in mid-2021, the total sales of this product will account for 14.03% of Sirnat Bio's revenue, and its sales will be 14.03%. 54.2193 million yuan), and is expected to create greater economic and social value after centralized procurement.
More importantly, the centralized procurement of octreotide acetate means that the cost and terminal selling price of the drug can be reduced, which is not only good for people's livelihood, but also more conducive to the country's active promotion of the leverage of the medical insurance fund system.
Of course, for the pharmaceutical industry itself, centralized procurement can also play a positive role in reducing the sales cost of pharmaceutical companies and promoting higher-quality development of pharmaceutical products.
After talking for so long, are there many friends who are interested in Octreotide Acetate Injection?
●
Introduction to Octreotide Acetate Injection
●
Drug Name
Generic Name: Polypeptide Drug: Octreotide Acetate Injection
English name: OctreotideAcetate Injection
Pinyin: CusuanAoqutai Zhusheye
Ingredients
Main ingredients: The main ingredient of this product is octreotide acetate.
Chemical name: Octreotide acetate, D-phenylalanyl-L-cysteinyl-L-phenylalanyl-D-tryptophanyl-L-lysyl-L-threonyl-N-[(1R , 2R)-2-hydroxy-1-(hydroxymethyl)propyl]-L-cysteine ​​amide ring (2→7)-disulfide acetate.
Molecular formula: C49H66N10O10S2.xC2H4O2
Molecular weight: 1019.26.×60.02
Excipients: lactic acid, mannitol, sodium bicarbonate, water for injection.
Indications
Control of symptoms in patients with acromegaly whose disease is not adequately controlled by surgery or radiation therapy and to reduce plasma levels of growth hormone (GH) and insulin-like growth factor-1 (IGF-1). It may also treat patients with acromegaly who are unable or unwilling to undergo surgery, or who have intermittent acromegaly for whom radiation therapy has not been effective.
With the announcement of the results of the seventh batch of nationally organized drug centralized procurement, shengnuo Bio will continue to maintain the attitude of not forgetting its original intention, forge ahead, and actively contribute to the scientific application of immune drugs!
Other Polypeptide APIs Products
peptide synthesis companies