Acute decompensated heart failure,ADHF Acute onset of heart failure in the rescue treatment Levosimendan
---
Levosimendan is an inodilator indicated for the short-term treatment of acutely decompensated severe chronic heart failure, and in situations where conventional therapy is not considered adequate.
The principal pharmacological effects of levosimendan are (a) increased cardiac contractility by calcium sensitisation of troponin C, (b) vasodilation, and (c) cardioprotection. These last two effects are related to the opening of sarcolemmal and mitochondrial potassium-ATP channels, respectively.
Data from clinical trials indicate that levosimendan improves haemodynamics with no attendant significant increase in cardiac oxygen consumption and relieves symptoms of acute heart failure;
these effects are not impaired or attenuated by the concomitant use of beta-blockers. Levosimendan also has favourable effects on neurohormone levels in heart failure patients.
Levosimendan is generally well tolerated in acute heart failure patients: the most common adverse events encountered in this setting are hypotension, headache, atrial fibrillation, hypokalaemia and tachycardia.
Levosimendan has also been studied in other therapeutic applications, particularly cardiac surgery – in which it has shown a range of beneficial haemodynamic and cardioprotective effects, and a favourable influence on clinical outcomes – and has been evaluated in repetitive dosing protocols in patients with advanced chronic heart failure.
Levosimendan has shown preliminary positive effects in a range of conditions requiring inotropic support, including right ventricular failure, cardiogenic shock, septic shock, and Takotsubo cardiomyopathy.

Interest in developing new drugs for the treatment of acute heart failure (AHF) remains high and the past, present and future of diuretics, vasodilators and inotropes is source of debate and expectations [1].
Among these three drug therapies, is the inotropic one which is raising the most controversies [2]. While waiting for new promising drugs to be confirmed as serious players [3], the present manuscript aims to review the latest addition to the available repertoire of inotropes and inodilators, levosimendan (Figure 1).
Levosimendan Structural Formula: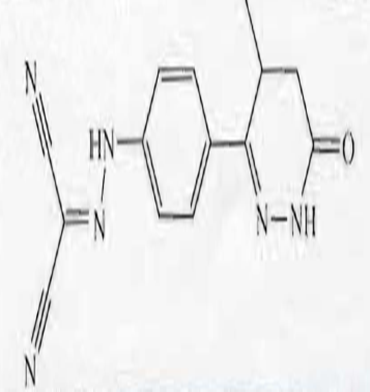 Diseases and fields of Levosimendan
| Product | Status | Indication of dosage form | Market |
| --- | --- | --- | --- |
| Levosimendan | Commercial | acute decompensated heart failure,ADHF Acute onset of heart failure in the rescue treatment | Overseas Domestic |
Levosimendan Specifications
| | |
| --- | --- |
| Synthesis mode | chemic synthesis,solid phase synthesis |
| Categories | APIsPeptides; Biopharmaceuticals |
| Sales markets | Western Europe; Asia; North America; Central/South America |
| Supplied from | China |
| Selling Points | International Approvals/Standards |
Show more specificationsConsultation details
Other Polypeptide APIs Products
peptide synthesis companies
How many companies are there in peptide api manufacturer in china? The peptide api market is very promising, and the world is encouraging the development of peptide business. There is a peptide api list on the website Biofda.com, which contains various specifications of peptide APIs for customers to choose from. Shengnuo Technology is a peptide api manufacturer located in Chengdu, a city in southwest China. Not only peptide APIs, but also carnosine custom suppliers and cosmetic peptide suppliers
There are many peptide apis manufacture in China, but they are all small-scale companies. The China peptide company such as Sinotech is a leading company in China and has a very high position.
As a Chinese peptide company, Sinotech has been working silently, hoping to become a top peptide company in the world. There are many countries producing peptides in the world, such as bulk drug substance in India, gmp custom peptide in uk, and peptide production in usa. So what is polypeptide? What kind of peptide synthesis supplier should you choose? Follow our website: www.biofda.com, here will tell you the answer.