Since 2007, the company has passed many CFDA certification inspections in China, and since 2012, the company has passed the FDA on-site inspection and certification with zero defects.
After that, the company has successively accepted three FDA on-site inspections in the United States and the official coffepris in Mexico Three on-site inspections and on-site certification inspections of South Korean official MFDs, as well as many on-site audit inspections of famous large companies such as the United States, South Korea, Mexico and India every year, have passed various official and customer certification inspections with good production quality management status.
The company's production quality management system is strictly managed and implemented in accordance with the GMP regulations of China and relevant countries. Many peptide products of the company have been exported to the United States, Europe, Mexico, South Korea, India and other countries year by year. High quality products have won good brand effect.
The company has participated in the national 11th Five-Year Plan major new drug development project "Key Technological Research on Chemical Modification of Peptides and Industrial Scale Preparation".
The national technology innovation fund for small and medium-sized enterprises "Nesiritide", a new anti-heart failure drug, has entered the clinical research stage. In 2010, it was supported by the special funds of the emerging industries of Sichuan Economic Commission and the production of polypeptide drugs.
The above projects have completed the project construction content. It has more than 50 key technologies for the large-scale production of polypeptide drugs and products on the market at home and abroad, with a single batch yield of up to kg level;
it has advanced international technologies such as large-scale production of thiocyclic peptide, large-scale production of carbocyclic peptide, complex polypeptide technology, and rapid synthesis of polypeptide technology;
it has applied for 23 patents for invention; it has obtained 5 patents for invention, and relies on its excellent synthesis of polypeptide. And the key technology of modification has become the leader of the domestic polypeptide industry.
The founder of the company, Mr. Wen Yongjun, is the first polypeptide drug on the market in China, Hainan Neutral Thymopentin (and Japan) and the originator of thymopentin alpha 1 with sales revenue of more than 500 million yuan, as well as the leader of the research and development and production team of stable polypeptide drugs.
The company attaches great importance to the combination of learning and research, and has formed a close strategic partnership with scientific research institutes such as Sichuan University, Landa University, Jida University, Military Academy, Chinese Academy of Sciences Organic Institute, Provincial Institute of Pharmaceutical Inspection, etc.
It has successfully realized the industrialization transformation of a number of new polypeptide drugs for Chengdu Austria, Zhejiang Haizheng, Kazakhstan Pharmaceutical and Hainan Neutralization.

Shengnuo Biotechnology Honor and qualification certificate
---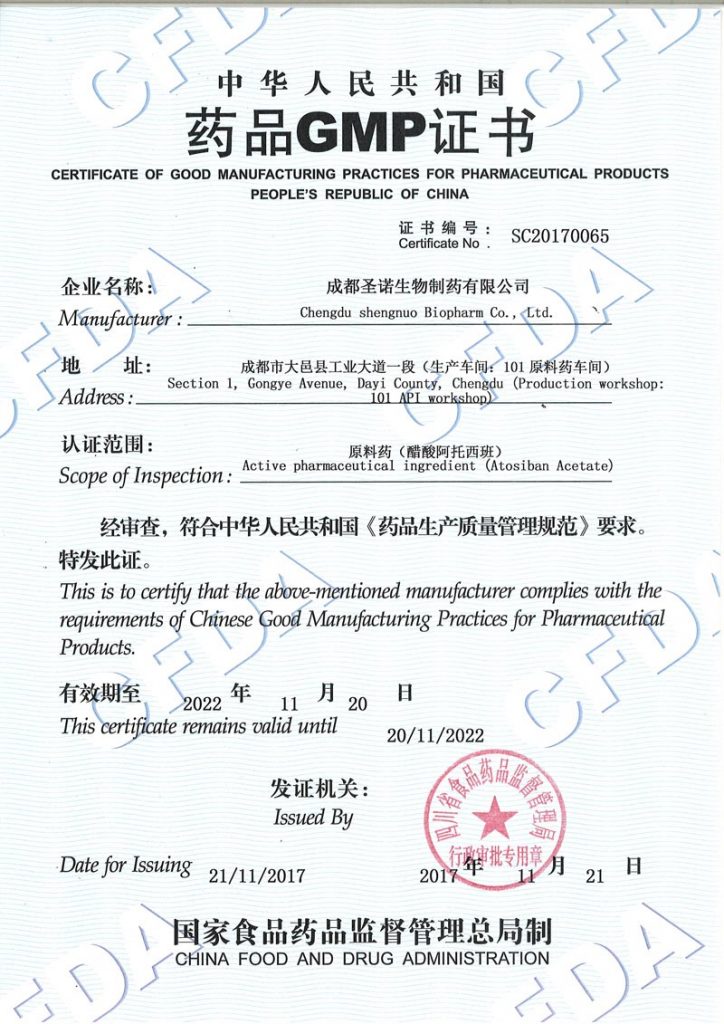 Atosiban acetate GMP certificate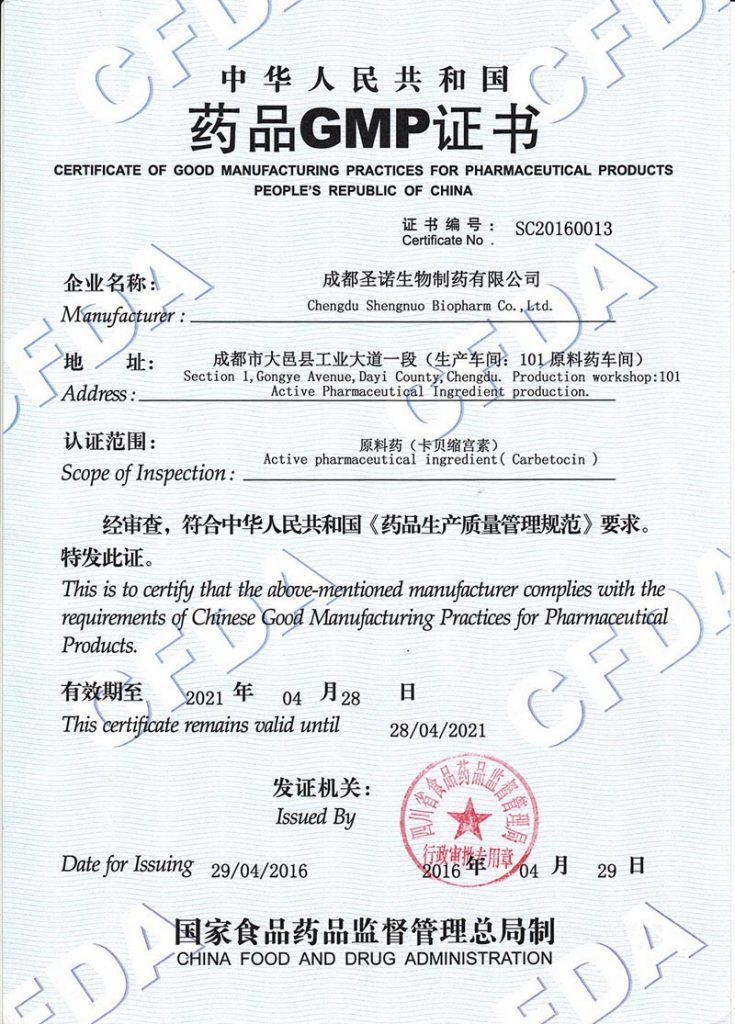 GMP certificate of freeze-dried powder injection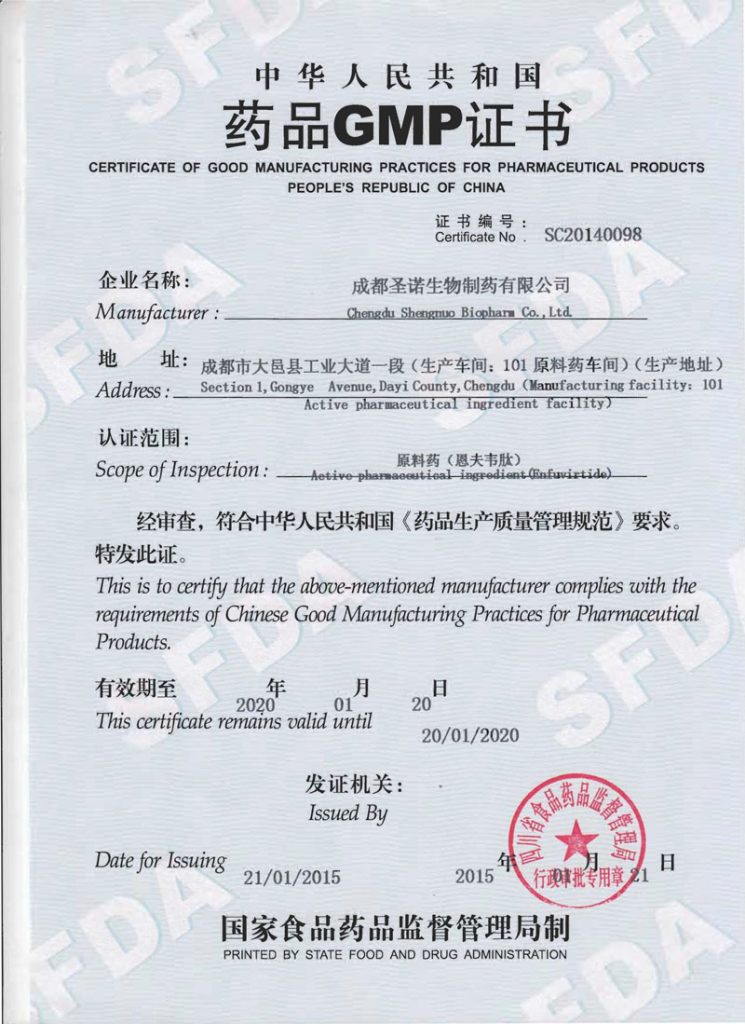 GMP certificate of enfovir peptide API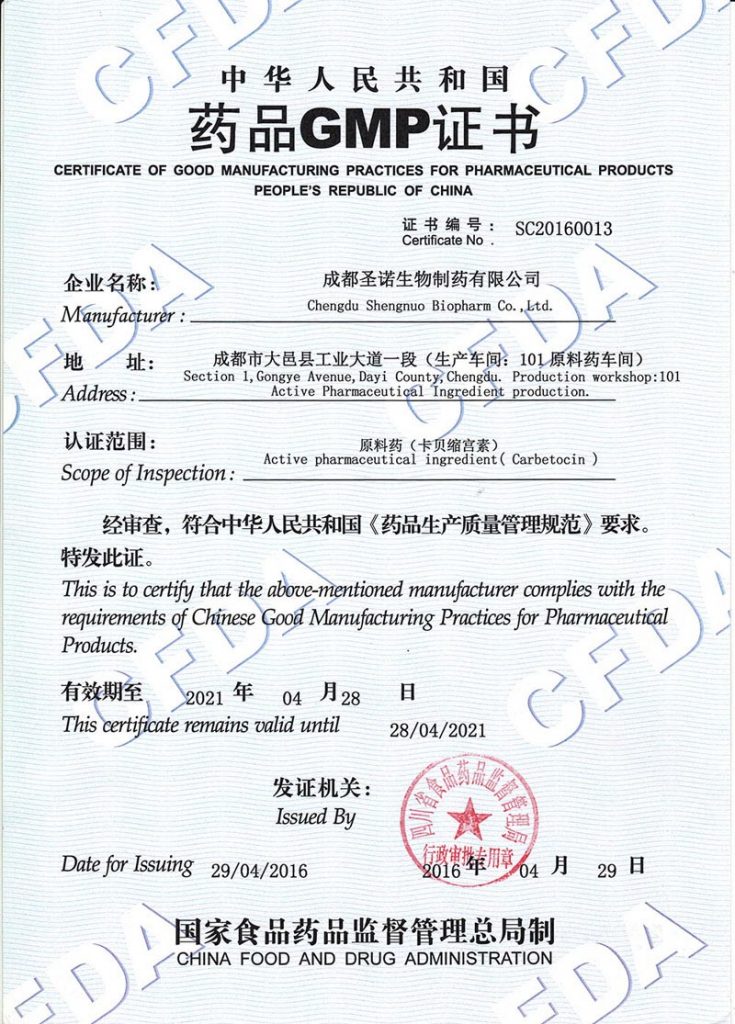 GMP certificate of carbamazine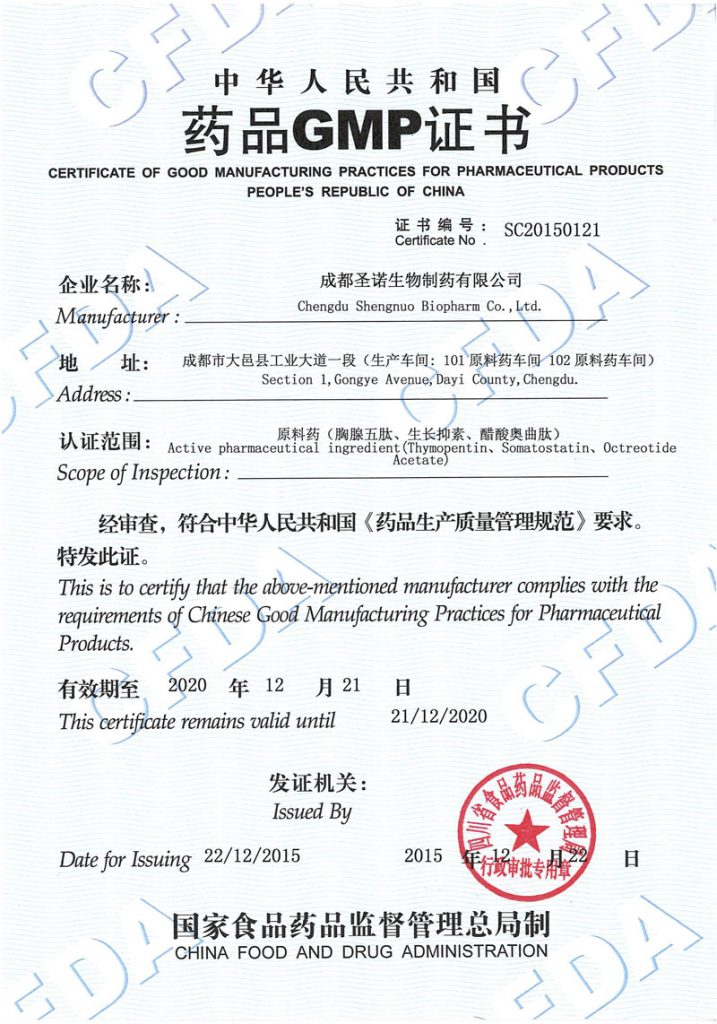 Certificate of somatostatin, thymus pentapeptide, octreotide acetate GMP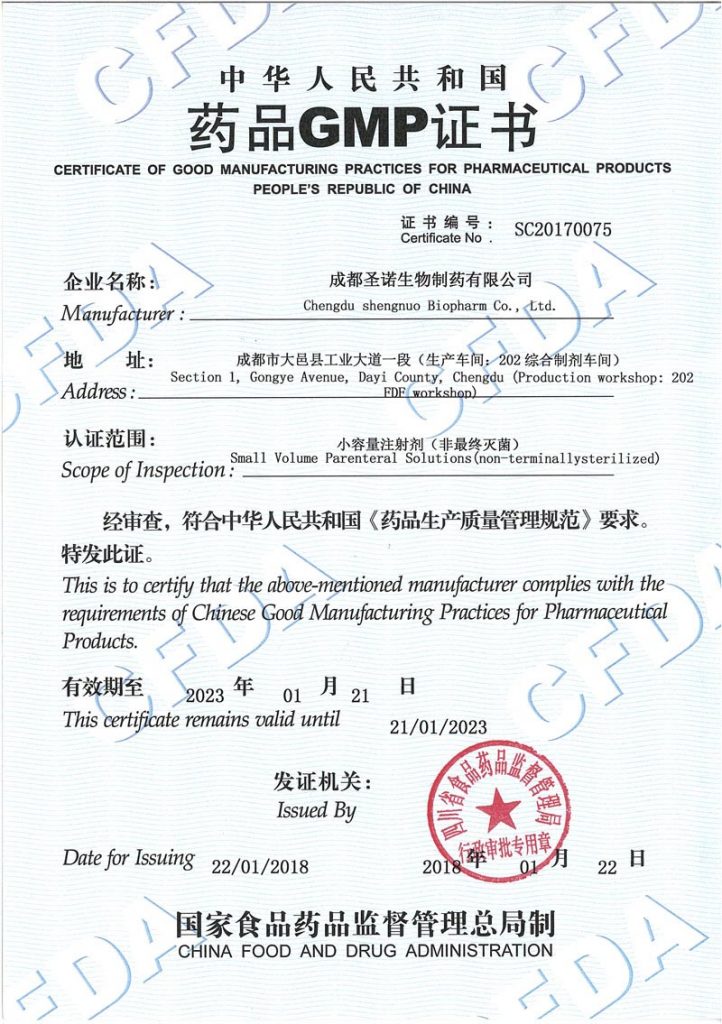 Small volume injection (non-final sterilization)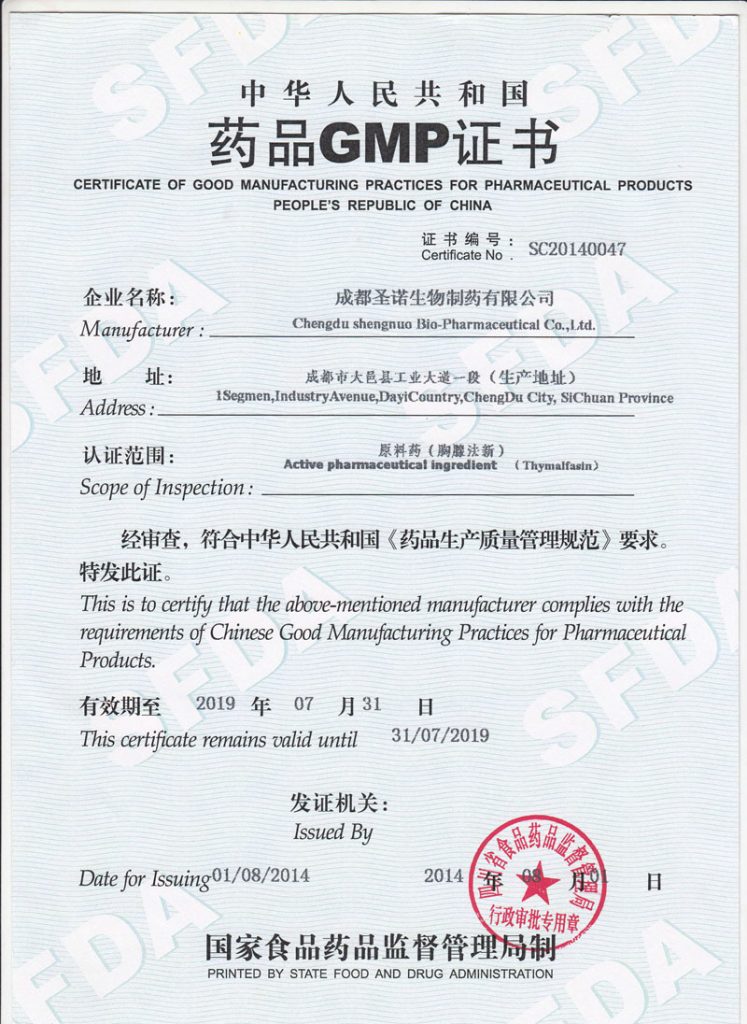 New GMP certificate for thymus method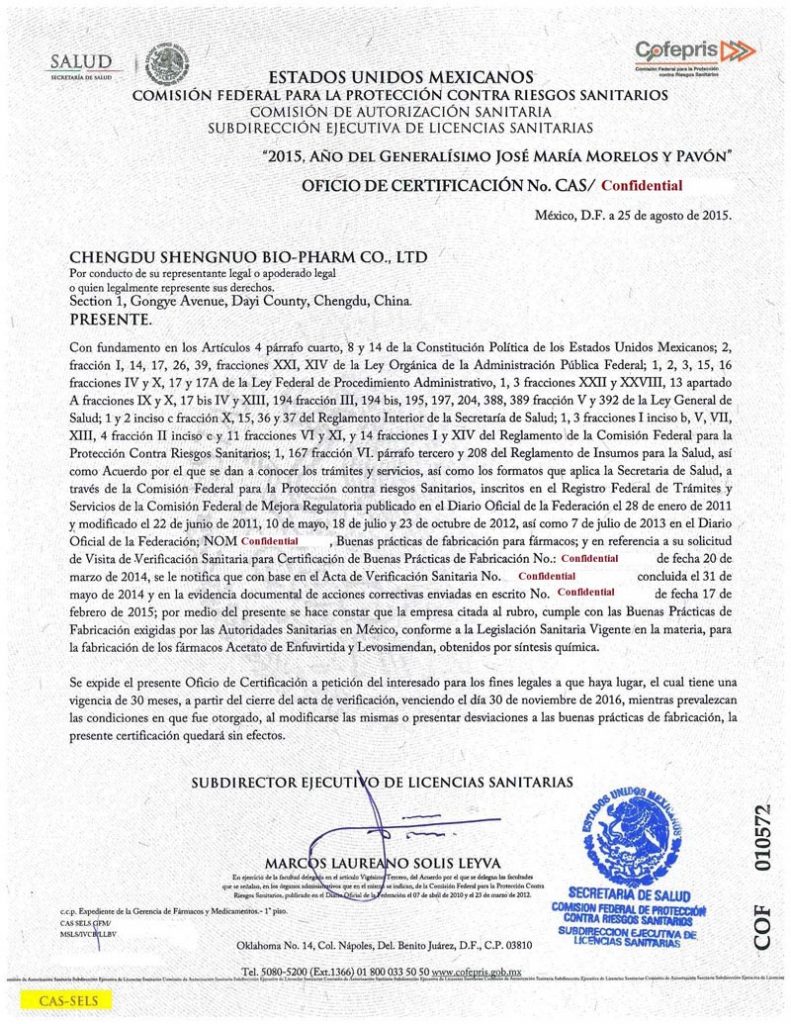 Mexico GMP certificate of leosimendan and enfovir peptide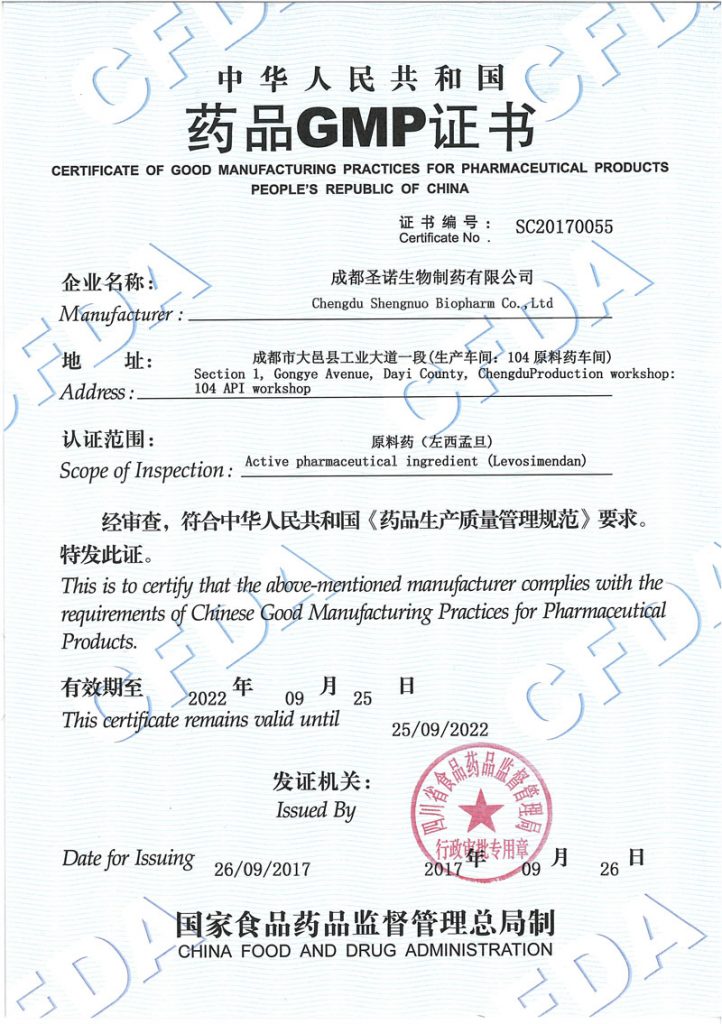 Left west montane GMP certificate